Since the outbreak of the new crown epidemic in Yunhe County, Lishui on April 26, Yunhe County has reported 1 confirmed case (mild) and 18 asymptomatic infections. Under this circumstance, all walks of life in Yunhe County are united to fight the epidemic.
As an enterprise in Yunhe County, Lvlin Preschool Education actively cooperates with the government's epidemic prevention policy, abides by the epidemic prevention and control regulations, and achieves "no gathering, no movement, and no going out" to jointly build a strong line of defense against epidemic prevention.
There is no love in the epidemic, there is love in the world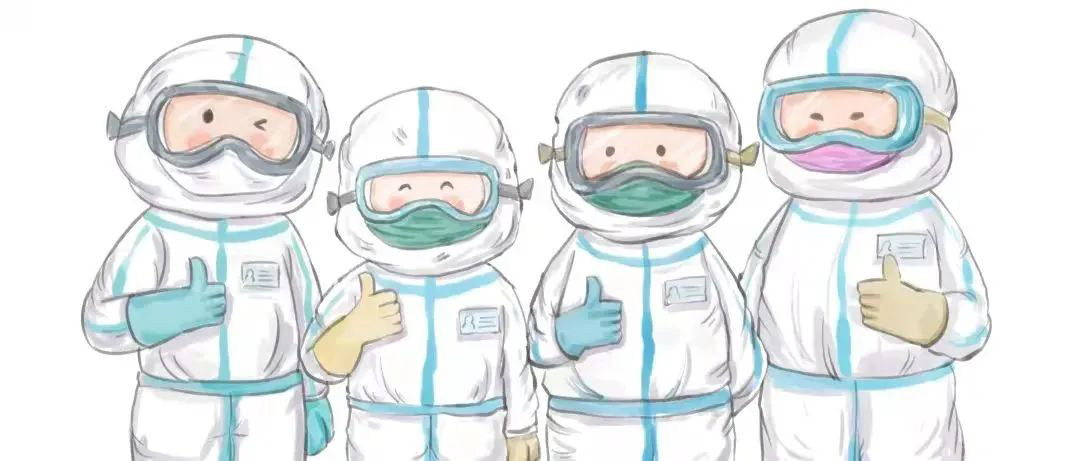 Corporate Love Donation Ceremony
The epidemic is ruthless, but there is love in the world. At the critical moment when all the people in Yunhe County are united in unity and mass prevention and control, many caring enterprises and caring people have extended a helping hand and donated money and materials enthusiastically.
On the morning of May 3, the Yunhe County Government held a corporate charity donation ceremony of "United Will to Fight the Epidemic". Zhou Hongfei, deputy secretary of the county party committee and county head, and Yan Tao, deputy head of the county, attended the donation ceremony.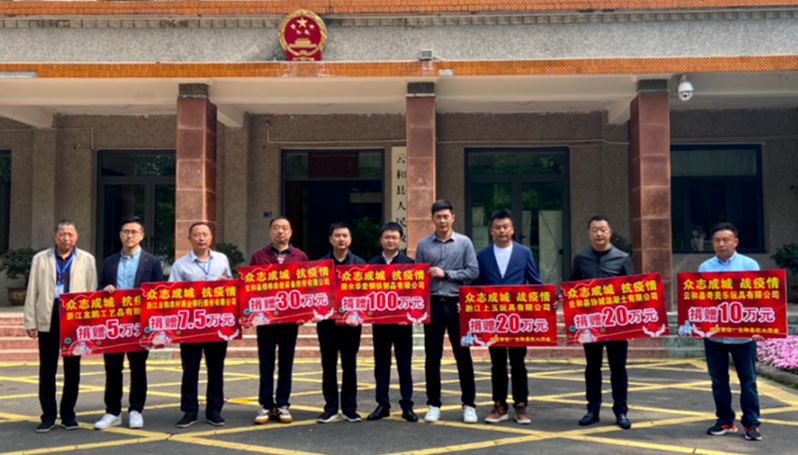 At the donation ceremony, Dong Lingyu, chairman of Lvlin Preschool Education, donated 300,000 yuan to Yunhe County Charity Federation on behalf of Yunhe County Lvlin Preschool Education Equipment Co., Ltd., and took a group photo with other caring enterprises.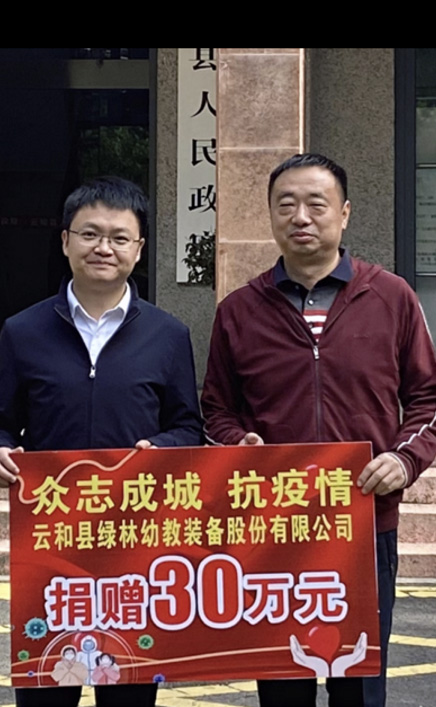 '

Cooperate with prevention and control, cloud and come on!
In the follow-up, Lvlin Preschool Education will continue to abide by Yunhe's epidemic prevention and control regulations, and actively cooperate with the relevant government measures. I hope the epidemic will end as soon as possible. Come on, Lulin, come on Yunhe!